05-15-13 - Ásta Covert
CIA OPEN FALL SHOW..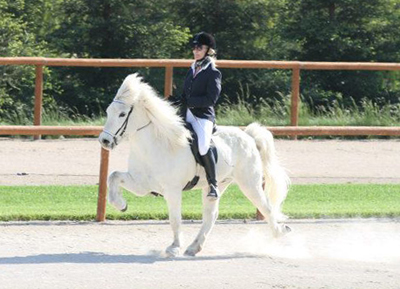 Mark your calendar for our Fall show. October 18-20, 2013.
For more info on Hotels, Schedule, Classes and Sign up go to the sho information page.
We hope to see you all here for another fun event!
05-07-13 - Ásta Covert
New Shipment of Bridles..
Go to our Online tack store for more selection of bridles and other track items for Icelandic horses.
We always have random specials thruout our webstore.
05-03-13 - Ásta Covert
US Tryout..
The deadline to sign up for the US Tryout is May 14th.
Make sure you send in your sign up if you are interested in trying out or riding for scores by the deadline!
The tryout here in California is June 1st. For more info go to the USIHC webite or email Will at sport@icelandics.org.
04-30-13 - Ásta Covert
CIA OPEN SPRING video
Click here to watch a video from our show made by Kathy Sierra on YouTube
04-30-13 - Ásta Covert
New Sales Horses
We have added a first prize mare Maístjarna frá Ólafsbergi to our sales horse page.
Please check it out or e-mail us at info@tolt.net if you interested.
04-29-13 - Ásta Covert
CIA Open Spring Show..
Our Spring show was this past weekend. Laura and Heidi Benson brought many of their students from Northern California that made this show the biggest one we have had so far. We had 47 Horse and Rider combinations signed up and a lot of kids riding their horses, some were showing for the first time and some have been to many of our shows. Rune Svendsen came from Denmark to be our judge and Sara Sessa scribed for him on Saturday and Laurie Prestine and Colleen Monsef took turns to scribe for him on Sunday. Doug was our Icetest guru, Lindsay took care of the gate and Keith made sure we had good music going the whole weekend!
Thank you everyone who helped and came to support our event!
The Flying C riders did very well. Anne-Marie rode Húni, Bragi and Sörli. She rode Húni in T2 and Bragi in T1 and they both scored 7.00. Sörli was in F2 Preliminary rounds. Rachel rode Kaliber in T1 and V2. They did very well in fourgait and scored 7.5 for canter in the finals. Dominic rode Byr in T3 and V2 since now he has scored out of Intermediate classes. He scored 6.2 in T3 including a 7.0 for Fast tolt. Willy rode Þór in F2 Fivegait for the second time and scored 5.8 including 6.0 for pace and he rode Þór for the first time in T6 with good success. Eileen rode Hvati in T5 for the first time and they did very well together. Christina rode Hroftur from Hobby Horse in T1 and V1 and they did amazing in T1 scoring 7.0 including 7.5 for fast tölt in the finals. Then Ásta rode Dynjandi in T1 and V1.
Click here for full results from the show

T1 Finalists and our judge Rune Svendsen.
Ásta and Dynjandi, Laura and Stjarni, Christina and Hroftur, Madison and Straumur, Rachel and Kaliber and Heidi and Birta



Rachel and Kaliber frá Lækjarbotnum




Ásta and Dynjandi frá Dalvík


Anne-Marie and Bragi frá Hólum



Christina and Hroftur from Hobby Horse




Dominic and Byr frá Enni




Dynjandi frá Dalvík in canter




V1 Finalists - Ásta and Dynjandi, Madison and Straumur, Christina and Hroftur, Laura and Stjarni and Kathy and Vafi
We hope to see you all in the Fall for another fun show!
04-11-13 - Ásta Covert
Quick trip to Iceland..

Driving east from Reykjavík
We managed to make a quick trip to Iceland this past weekand and catch up with family and friends. We were also able catch the last competition of this seasons MasterCompetition and the Icetölt. It was fun seeing so many great horses in the few days we were there. The weather was good and spring was in the air. It was great to hear the buzz about the World Championships this summer in Berlin and it is looking like it will be a great event.
Now that we are home everything is in full swing for our show in the end of the month!
We are really looking forward to it and we have already received a lot of sign ups. We are very excited to meet old friends and making new ones.
If you haven't signed up already, here is the sign up info for our show!

03-26-13 - Ásta Covert
CIA OPEN..
Our show is now a month away and we are looking forward to it!
Make sure you book your hotel soon if you haven't already.
Click here for all the info on the show!

02-27-13 - Ásta Covert
World Championships Tryout..
The date for the US World Championships tryouts have been announced.
June 1st is the date for the Tryout to be held here in Santa Ynez, CA.
For more info on other locations and how to sign up contact Will at sport@icelandics.org or go to the USIHC website
For more info on the World Championships held in Berlin in August 2013 go to the official website

02-05-13 - Ásta Covert
Tack Shop..
We have Random Specials thru out our website..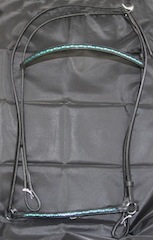 01-10-13 - Will Covert
USIHC 2011 National Ranking..
The National Ranking has been announced and awards are being sent out. The California competitors did very well this year.
Dominic won three this year including both Intermediate classes T5 and V3 and Open Group T3. Asta won the Open T1 and V1, Colleen won both the Novice Classes V5 and T7. Anne-Marie (T2), Lucy (V2), Willy (T6), Doug (T4), Jessica (V6), Elizabeth (T8) and Barbara (F2) won one each.

Dominic and Byr are leading 3 Classes in the National Ranking 2012 - photo by Will Covert
Year End National Ranking 2012
Award Winners
Discipline
Rider
Average
T1
Asta Covert
8.80
T2
Anne-Marie Martin
7.50
T3
Dominic Ng
6.50
T4
Doug Smith
6.55
T5
Dominic Ng
6.22
T6
Willy Ma
4.47
T7
Colleen Monsef
5.95
T8
Elizabeth Monsef
6.15
V1
Asta Covert
8.02
V2
Lucy Nold
6.19
V3
Dominic Ng
6.27
V5
Colleen Monsef
6.09
V6
Jessica Blough
6.15
F1
Gudmar Petursson
6.70
F2
Barbara Chilton
3.95
Click here for full results of the National Ranking...
01-08-13 - Will and Ásta Covert
HAPPY NEW YEAR!
FROM US HERE AT FLYING C RANCH

Fireworks in Iceland